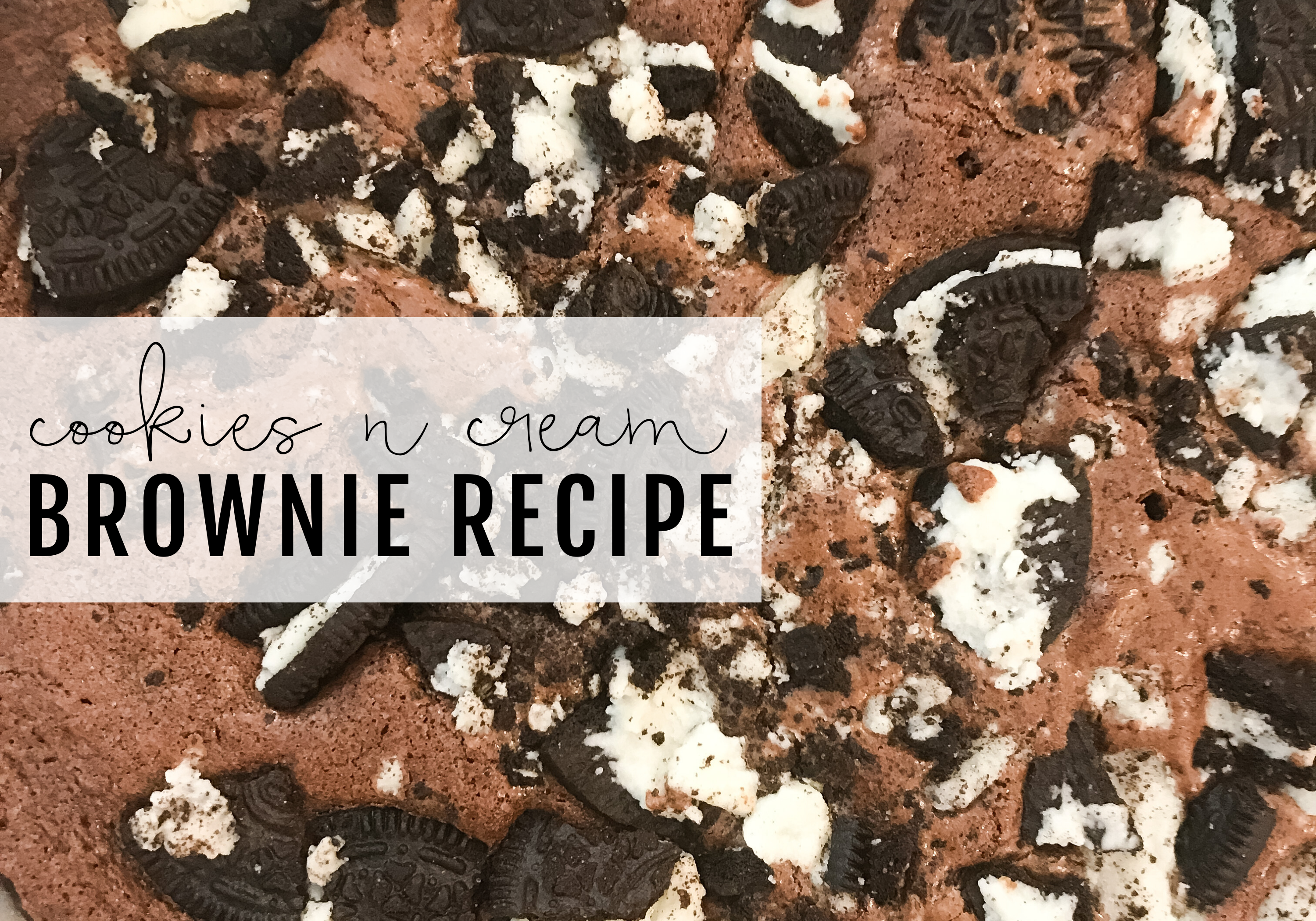 When we get our ellenJAY kids together for a playdate, you better believe there is always some baking involved!  Cora, Lily and Sam have gotten really confident in the kitchen.  Our crew of kids actually prepared these cookies n cream brownies with very little help from their mamas.  
After some fun in the sun in Lauren's pool, the kids got to work making the YUMMIEST Oreo brownies ever! They worked up quite the appetite, so it's a good thing this recipe is fast and easy.   First, they gathered the ingredients...
INGREDIENTS
1 stick unsalted butter, melted
1/2 cup granulated sugar
1/2 cup brown sugar
2 eggs
1 tsp vanilla
1/3 cup cocoa powder
1/2 cup all-purpose flour
1/4 tsp salt
1/4 tsp baking powder
6 Oreos, chopped
DIRECTIONS
In medium bowl combine all wet ingredients: butter, sugars, eggs, vanilla and mix until incorporated. Stir in dry ingredients: cocoa powder, flour, salt and baking powder and mix well. Pour batter into prepared 8x8 pan (sprayed with a baking spray like Bakery's Joy) and sprinkle with Oreos.  Bake at 350 for approx 20 mins.
After adding the wet ingredients, they gave it a good stir!!  Lily did a great job and even let Cora have a turn.  Sam was happy to supervise while he ate his popsicle.
After the ingredients were fully incorporated, it was time to pour the brownie mixture into the pan, top with crushed Oreos and pop it in the oven.
Once the brownies come out of the oven, let them cool before cutting into nice, neat little squares....Orrrrrr, you can just dig in and eat them straight out of the pan like our kids did.  
Y'all...they were so busy chowing down that they refused to look up and smile.  Oh well....everyone loves an action shot, right?   
We hope you and your family enjoy this recipe!!  Be sure to tag us on IG @ellenjaysweets if you make it!!!
NOTHINS GOODER THAN SUGAR!
Thanks,
Lauren, Jennifer & Team ellenJAY