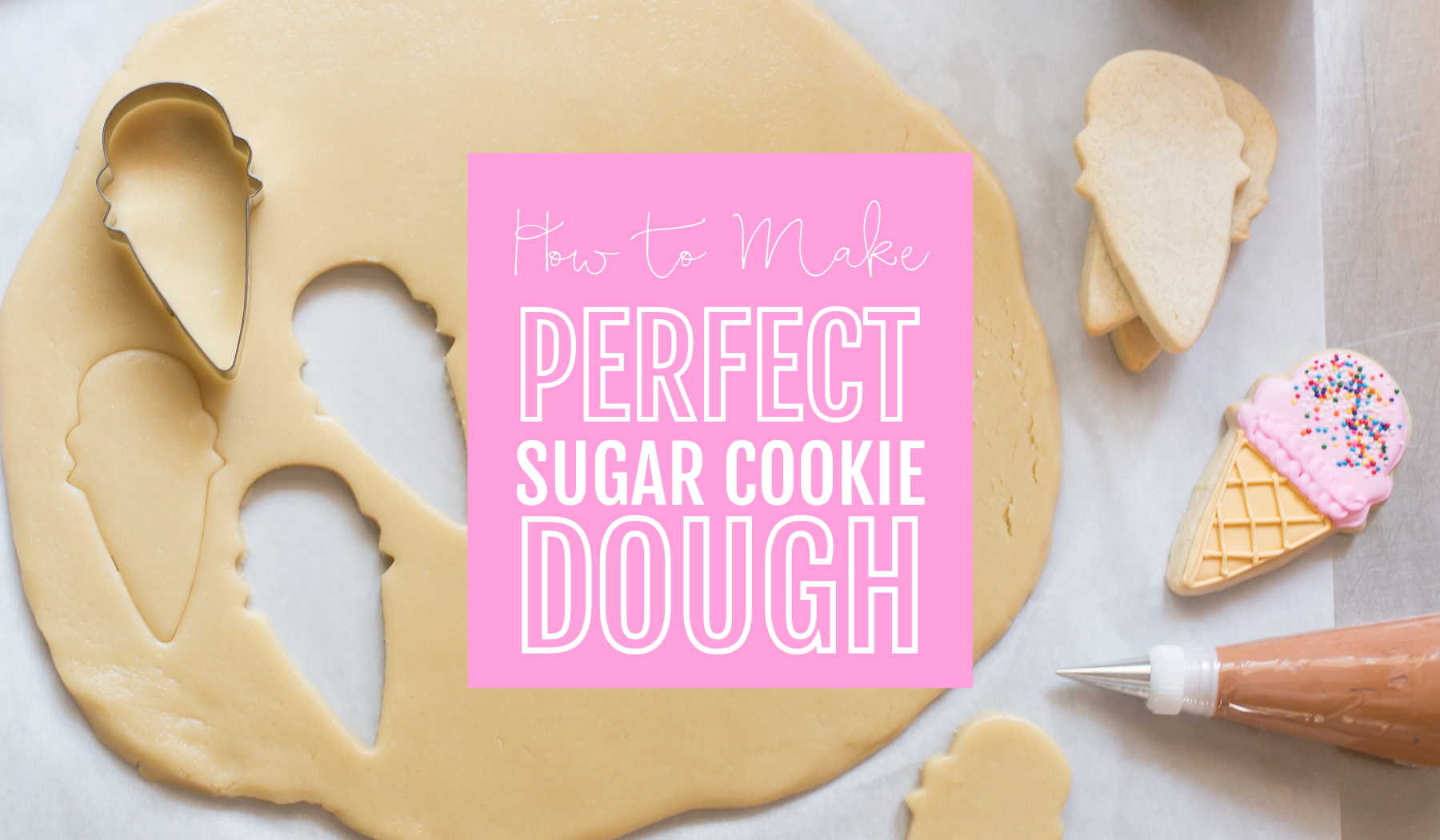 We knew sugar cookies were something seriously special when we started ellenJAY, but we had NO IDEA customers would immediately fall in love and keep coming back for more.  Our hand-made decorated sugar cookies have been our top selling item ever since we opened for business.  The buttery flavor of a fresh-baked sugar cookie is unbeatable.  It tastes like home.  We know you'll love baking these sugar cookies as much as we still adore creating them after all these years.  
Our PERFECT sugar cookie dough recipe is all you need start baking your very own edible works of art.  Our favorite royal icing recipe (found HERE ) is exactly what you'll need to decorate these cookies.  And, dang!  They taste soooo good.  
INGREDIENTS
3 cups all-purpose flour
2 teaspoons baking powder
1/4 teaspoon salt
1 cup sugar
2 sticks unsalted butter, cold, cut into chunks
1 egg
1 teaspoon vanilla
SUGAR COOKIE DOUGH INSTRUCTIONS
1.  Preheat oven to 350 degrees and line baking sheets with parchment paper.
2.  In a medium bowl, combine flour, baking powder and salt. Mix well.
In the bowl of a stand mixer, combine sugar and butter and mix on medium speed until well combined.
3.  Add egg and vanilla and mix well.
Gradually add flour mixture, scraping sides of bowl as needed until dough comes together.
4.  Place wax paper on countertop and lightly flour surface.
5.  Take half of the cookie dough and knead together and roll out to about 1/4-inch thickness with rolling pin.
6.  Cut out your shapes with cookie cutters and place onto prepared cookie sheet about 1 inch apart.

7.  Place unbaked cookies into refrigerator for 20 minutes to chill. This will help the cookies keep their shape when baking.
8.  Bake for 10 – 12 minutes.
9.  Allow cookies to cool on pans for 5 minutes, then remove to wire racks to continue cooling. 
Once your cookies are completely cool, you're ready to start decorating with royal icing or buttercream (both options are totally DELISH!) TIP:  Buttercream is great if you're in a hurry, but note that icing will not dry as hard as the royal icing. Therefore, buttercream is not ideal if you want to package your cookies. 
If you're not quite ready to start decorating your sugar cookies after baking, you can store them in an airtight container at room temperature overnight or freeze up to a month.  Be sure to snag our favorite ROYAL ICING RECIPE so you can decorate your cookies like a pro.  :)
Tag us @ellenjaysweets on Instagram so we can see your very own cookie magic! 
HAPPY BAKING!
Lauren, Jennifer and Team ellenJAY