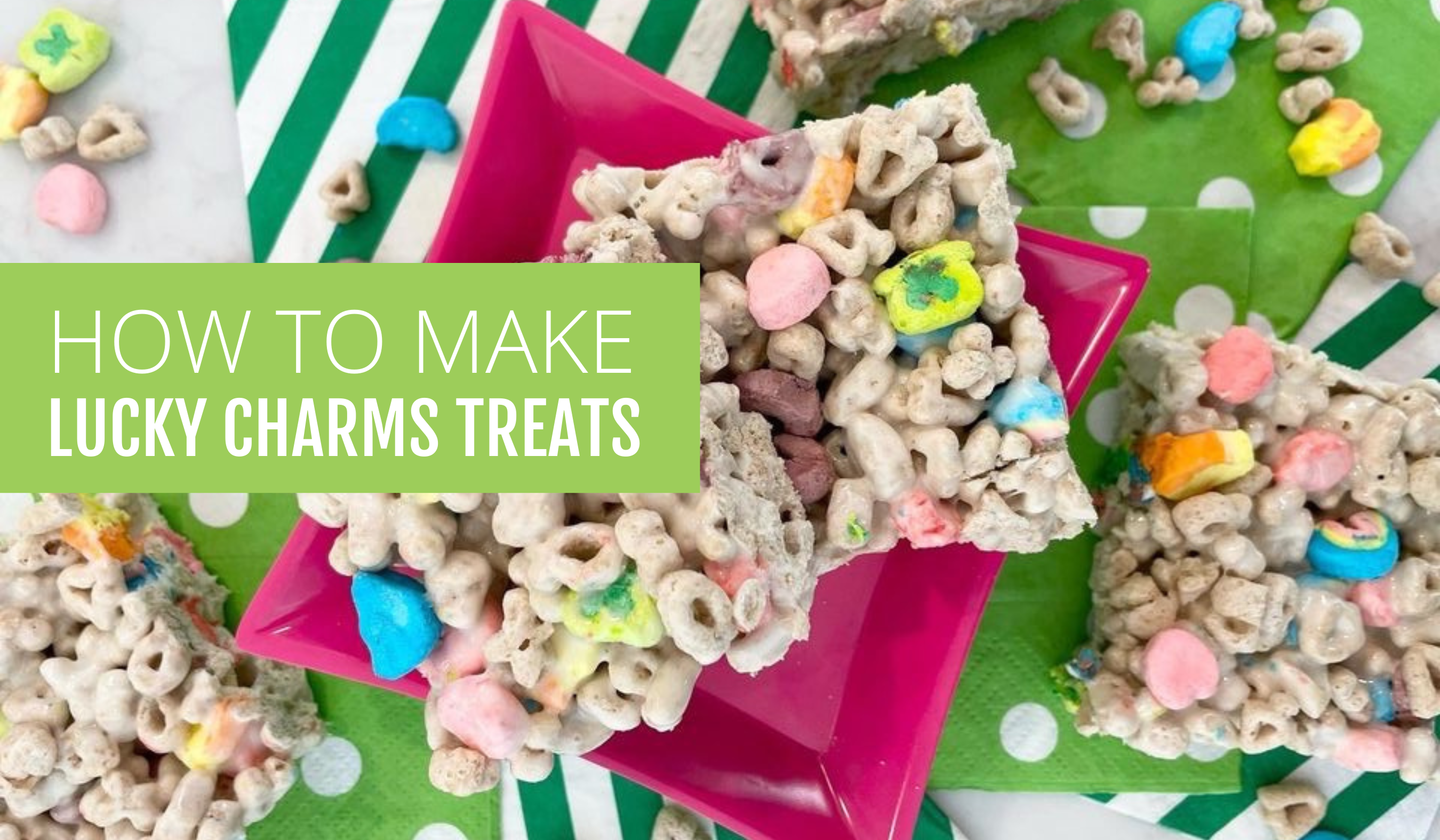 The perfect kid approved treat with ONLY 3 ingredients just in time for St. Patrick's Day! These are perfect to make for class parties, lunch box treats or maybe even to leave out to try and catch that sneaky Leprechaun!
INGREDIENTS:
8 cups Lucky Charms
10 oz mini marshmallows
4 Tbsp unsalted butter
DIRECTIONS:
1. Measure cereal and pour into a large bowl.
2. Melt butter and marshmallows in microwave safe bowl for 1 minute. Stir and microwave 1 more minute. Stir until marshmallows are completely smooth.
3. Pour melted marshmallows onto bowl of cereal and mix until completely coated.
4. Pour mixture into a 9x9 pan sprayed with baking spray.
5. Allow treats to set for about 30 minutes before slicing.
6. ENJOY!!
Be sure to tag us at @ellenjaysweets if you all make this recipe!