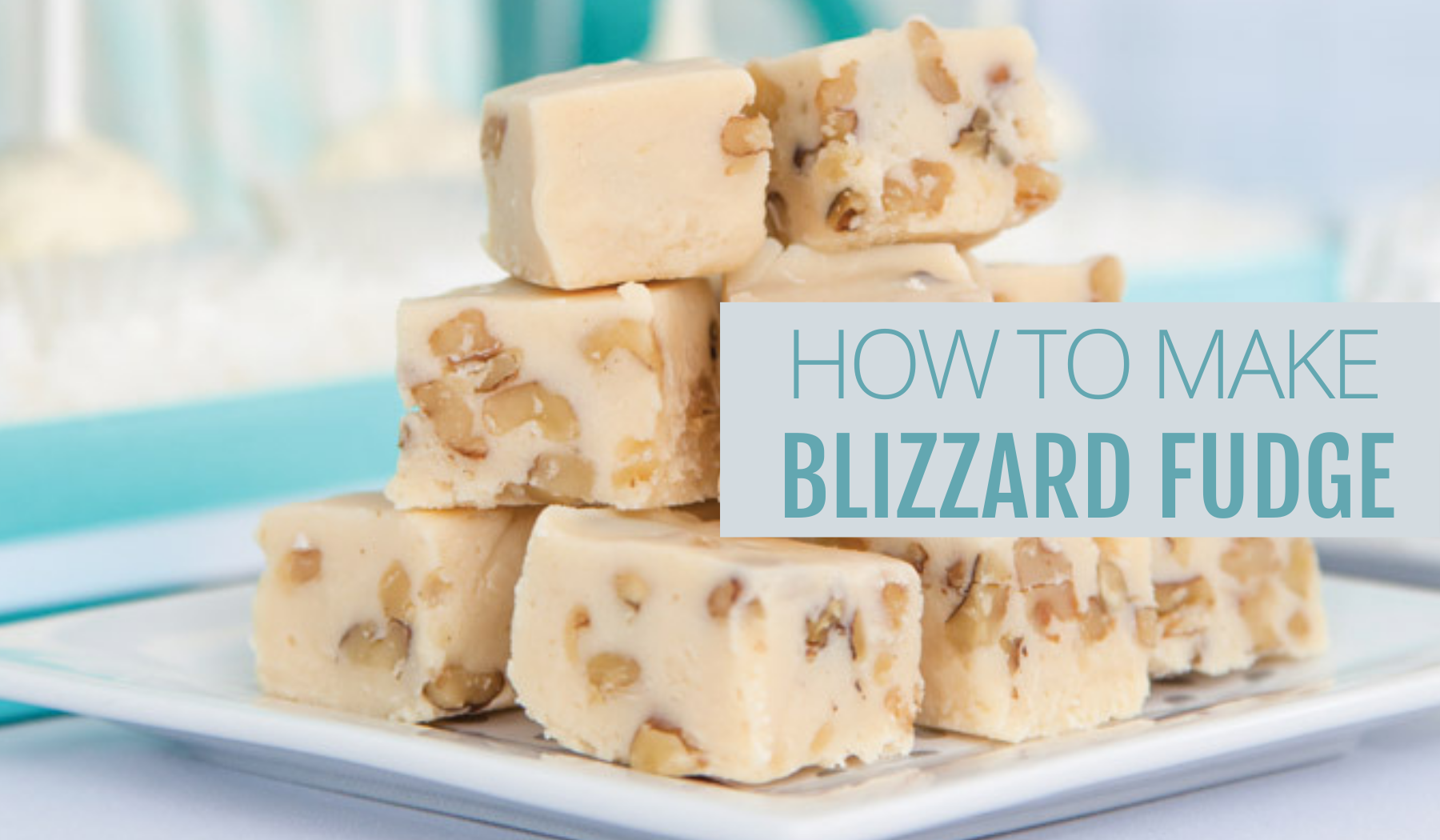 Oh, FUDGE! Are you ready for your daily dose of sweetness!  We have a no-bake pick-me-up, featuring a totally addictive combination of white chocolate and walnuts.  We hope you enjoy today's recipe:  BLIZZARD FUDGE.
** Serves 24 **
Prep Time: 10 minutes 
Inactive Prep Time: 8 hours
INGREDIENTS:
1 (14-ounce) can sweetened condensed milk
1 (12-ounce) bag white chocolate chips
1 cup mini marshmallows
1/2 teaspoon vanilla extract
1 cup chopped walnuts
INSTRUCTIONS:
1. Using a double boiler, heat condensed milk over medium heat until thinned.
2. Add chocolate chips. Stir until melted.
3. Add marshmallows. Stir until smooth.
4. Remove from heat and stir in vanilla.
5. Stir in walnuts.
6. Line 8-by-8-inch pan with parchment paper and transfer fudge mixture into pan.
7. Let cool for 8 hours before slicing. Store in airtight container in refrigerator for up to 1 week. 
If you try any of these recipes at home with your family, take a sweet pic and tag us @ellenjaysweets so we can see your very own holiday magic!!