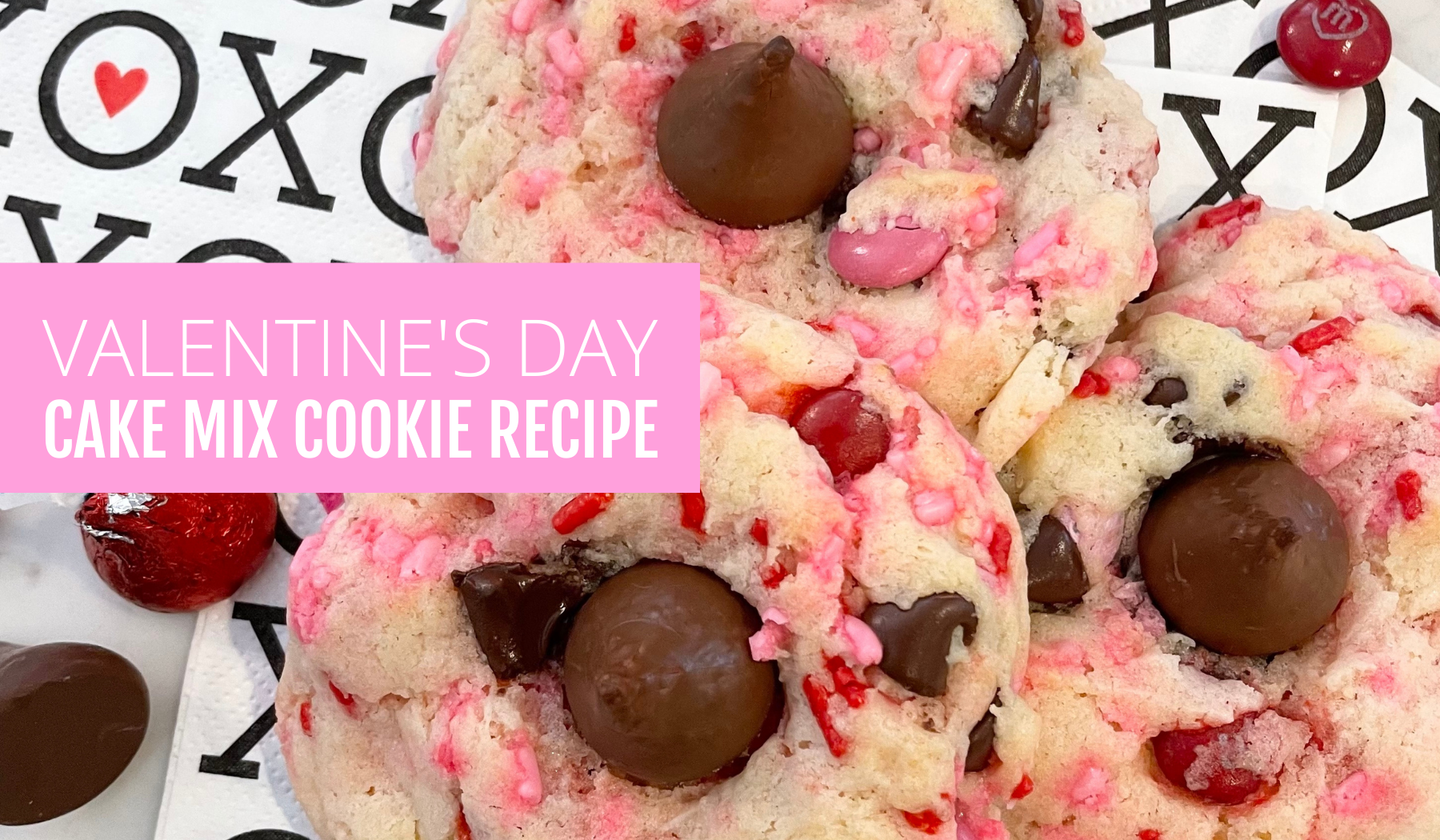 Do you LOVE cake? How about cookies? Let's put them together!! Celebrate Valentine's Day early with these lovely sweets!! All you need is some cake mix from your local grocery store, and some fun mix-ins to make these the most special treats!! 
** Makes 16 cookies **
INGREDIENTS
Funfetti Box Cake Mix (Valentine's)
2 eggs
1/2 cup vegetable oil
1 cup Valentine's M&Ms
1/2 cup pink sprinkles
1/2 cup chocolate chips
16 Hershey Kisses, unwrapped
DIRECTIONS
1. Preheat oven to 350 and line baking sheet with parchment paper.
2. In large bowl combine cake mix, oil and eggs and mix by hand with spatula.
3. Add M&Ms, sprinkles and chocolate chips and fold in.
4. Scoop onto baking sheet.
5. Bake 9 mins.
6. Remove cookies from oven and place a Hershey's Kiss in the middle of each. Continue baking 3 more minutes.
7. Enjoy your LOVELY cookies!!
If you make these treats at home, tag us @ellenjayevents so we can share your cookie LOVE!!